Useful Info on Money, Tipping & Tax Refund.
MONEY
The Italian currency is the Euro. For current exchange rates check www.xe.com. Tourists arriving in Italy without foreign currency can obtain Euros at exchange offices (Ufficio di Cambio,) banks, or ATM machines (Bancomat). Exchange offices can be found at the airports, main train stations, seaports, and major tourist places. ATM machines can be found throughout Italy and are usually available 24 hours. Contact your local bank to ask about compatibility with the banking system. By inserting a foreign card, the system will prompt you to choose a language. To withdraw the money you can use your ATM card (there is usually a daily limit; money will be dispensed in Euro) or your credit card (be careful though; some banks charge fees of 2.5% or 4% of the amount withdrawn for credit card cash advances).
Banking hours: Monday through Friday 8:30 AM – 1:35 PM (sometimes 2:00 PM). Some banks open in the afternoon from 3:00 PM till 4:00 PM. Banks and exchange services in some tourist areas are open from 8:30 AM till 4:00 PM. Travelers Checks are accepted in major tourist cities.
What's best? For major restaurants and shopping in major stores you can use your credit card; for smaller restaurants, shopping at the markets, museums, and other attractions, tips, you will have to use cash.
Keep in mind:
– Credit cards with smart chip technology are required by many vendors now.
– Some banks offer no foreign transactions fees for credit cards.
It's advisable to bring money in a variety of forms on a vacation: a mix of cash, credit cards, and traveler's checks
TIPPING
Restaurants: Tips are not mandatory, therefore any tip you leave will bring you very good Karma 🙂
Hotels: it's customary to tip for bell boys and room service.
Guides: it's customary to tip your guide, starting at around 10 Euro per person for private services and from 3 to 5 Euro per person for group tours.
Drivers: it's customary to tip your driver. The amount will vary with the duration of the transfer/tour, starting at around 10-15 Euro for transfers lasting over 30 minutes (ex Rome airport to the city center of Naples to Sorrento.)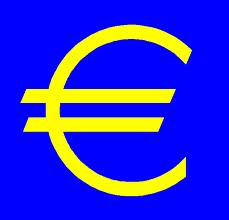 TAX REFUND
A tax refund on personal purchases can be claimed by non-resident travelers. Make sure you get your receipt stamped at the customs office (be there in advance as lines are sometimes very long – also do not check in the items purchased, as you will need to show them to the customs agent in order to get your receipt stamped.)
Companies specializing in sales tax refund: Tax Refund Italy www.taxrefund.it, and Global Blue www.globalblue.com . Also, check out our Money and Tipping Guide here.