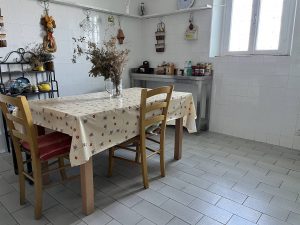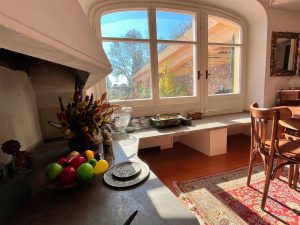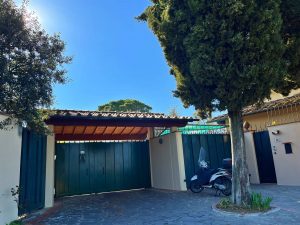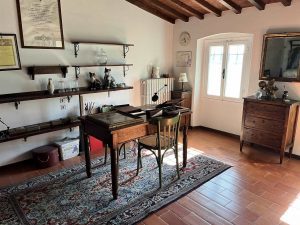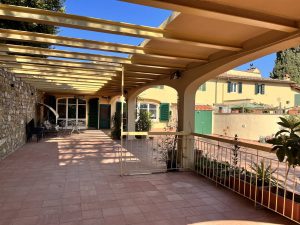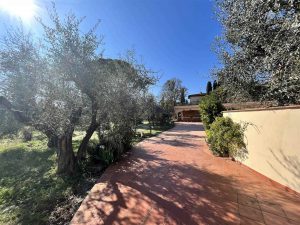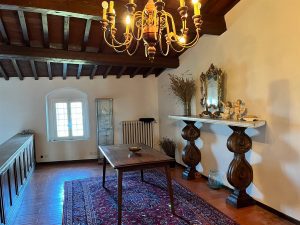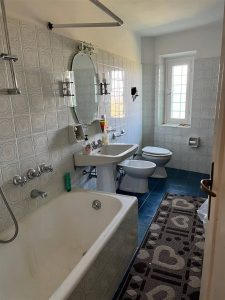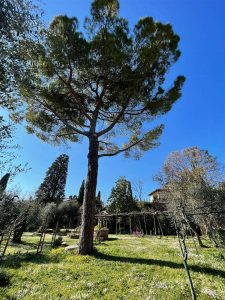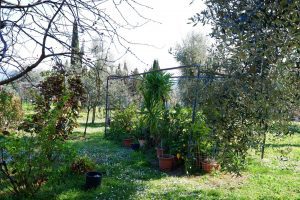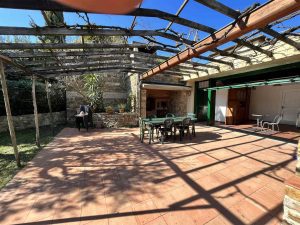 Real estate in Italy: Villa by Florence
Beautiful Villa near Florence, 2850 sq. ft. – Euro 650,000.00
Looking for real estate in Italy: a villa near Florence is waiting for you.
Exclusive Villa dating back to 1837 is located halfway up the hill overlooking Florence, with a surrounding park. The first structure of the Villa was an ancient watchtower dating back to the De Medici period. Undergoing several renovations, the last one in 1837, has made the house Immaculate. Improvements were made in 2000 to the roof and plumbing. Lastly, in 2017, a newly built water and gas system was installed, including an expanded heating system with radiators, and an installed air conditioning system for both cold and hot air. With a spacious interior, this fantastic villa consists of a living room, and another room with fireplace, kitchen, three large double bedrooms, 3 bathrooms, two terraces one of 950 sq. ft. the second of 325 sq. ft., a large garden, 11,000 sq. ft. of wood, a private cellar of 375 sq. ft., condominium parking space, independent heating.
This beautiful villa is a dream come true.
Email us for info and more photos!
Start planning your trip to Italy! 
Ask your travel designer to include a visit to this property. You will be able to see other properties as well. We recommend spending a few days or even a few weeks in the area. This way, you can get familiar with the region.